eben erschienen im Gestalten-Verlag: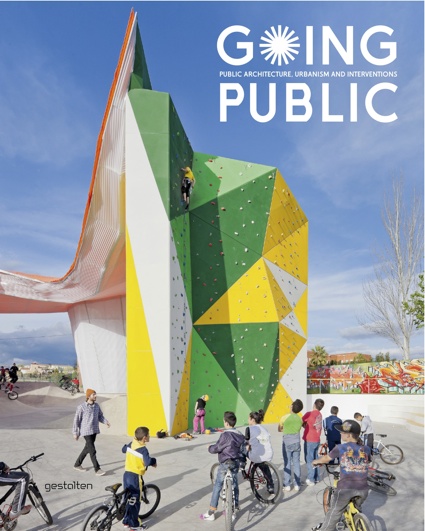 Publisher Gestalten writes: Going Public showcases the creative revival of public space in our urban and rural landscapes. The book's compelling selection of formal and informal interventions, reclamations, and architecture illustrates the current scope and interest in refashioning and repurposing our built environment for public use. The objectives of the featured examples are as diverse as the projects themselves and range from inspiring communication and community experience to devising new means of gathering in and connecting to nature.
Ranging from bold to subtle and from temporary to permanent, the architecture and urban design featured in Going Public offers inspiring and surprising interpretations of our public surroundings and natural landscapes.
REFUNC, Gravity Passengers, Mafikeng, South Africa, 2010
more Photos HERE